Recap and Gifs
The episode starts off with SpongeBob creating his amazing krabby patties as usual and being awesome at it. What else is new?
However when he's finished with the patties, SpongeBob sees how pretty one of the krabby patties (which he can actually tell what their genders are) and falls in love. Seriously, is this our story?
How come this didn't happen before?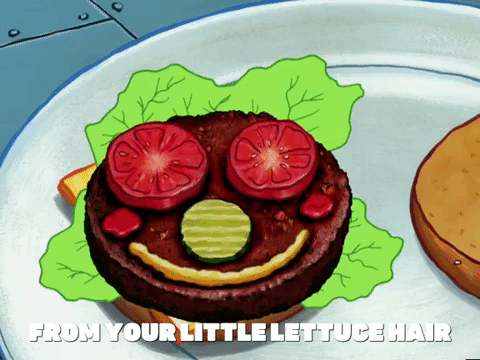 Continue reading "SpongeBob Season 5 Episode 7a To Love A Patty" →