Recap and Gifs
 The episode starts off with Mr. Krabs calculating the profits and finds out that they've decreased by $3. Okay compared to the other times where the profits have gone dry, this is nothing.
However since Mr. Krabs can't stand to lose even a penny, he decides to run a tighter ship. Oh no, SpongeBob and Squidward are so doomed.
Mr. Krabs proceeds to yell at SpongeBob and Squidward just for getting dressed at work and breathing.
Money is the root of all evil I tell you!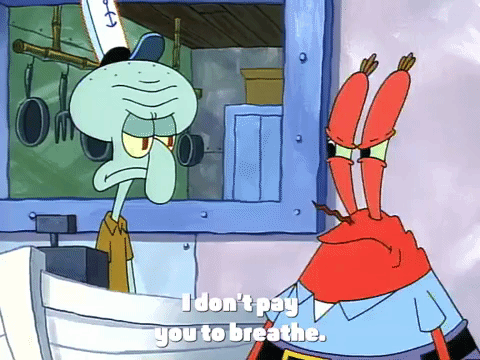 Continue reading "SpongeBob Season 2 Episode 20a Squid on Strike" →